Michael Powell: Interviews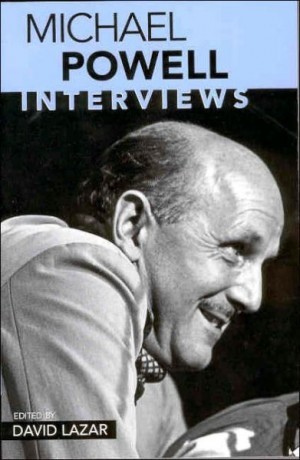 Michael Powell was, along with Alfred Hitchcock and David Lean, one of the three greatest British filmmakers of the twentieth century. Powell began his career in silent films, then later, with his erstwhile writing partner, Emeric Pressburger, directed some of the most daring films ever made, classics such as One of Our Aircraft is Missing, The Life and Death of Colonel Blimp, A Canterbury Tale, I Know Where I'm Going, A Matter of Life and Death, Black Narcissus, The Red Shoes, The Small Black Room, The Tales of Hoffmann, and without Pressburger, Thief of Bagdad and Peeping Tom.
"Powell's conversations disclose the same intellectual and artistic range that makes his films so rewarding. This collection of interviews manifests how he imagined himself simultaneously as a classic English gentleman and as a citizen of the world, making films with social conscience about life both in England and abroad.
His expressions are charged with brilliance, wit, and jauntiness as he discusses his work on Thief of Baghdad, One of Our Aircraft Is Missing, The Red Shoes, The Tales of Hoffman, and Black Narcissus, as well as the politics of the British film industry.
He is candid about the controversy surrounding his thriller Peeping Tom (1960). Now regarded as a classic, it was so derided upon its original release that Powell could not direct in the United Kingdom for a decade.
This collection reveals the mind and the tactics of a master filmmaker who is woefully under-known, even as his films are widely celebrated throughout the world. Martin Scorsese, whom Powell befriended in his later years, considers him a towering genius of cinema."